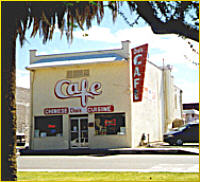 Within Needles we offer your choice of service stations, motels, restaurants, grocery stores, hardware store, drug stores, "specialty" shops, automotive parts stores, two marina parks, and an aquatic center with a water slide for the summer months. We are also fortunate in being able to provide police, fire and hospitalization services to our residents and visitors alike. A wonderful senior citizens center is also available.
Needles offers a vast variety of things to do. We have shopping, sight - seeing, our museum, golfing, hiking, swimming, fishing, and camping. Our warm weather draws most of our visitors. Others come to experience the desert, or to see and do things at different pace than you will find almost anywhere else in the country.
Other attractions for the area include the Mystic Maze, the Mohave National Scenic Area that includes, Kelso Dunes and the Mitchell Caverns (open for guided tours), real ghost towns, the Havasu National Wildlife Refuge with all sorts of waterfowl and wildlands, and the natural beauty of the Topock Gorge.
The Mohave Indians lived in this valley long before any settler set foot on the land. Descendants of these early people still live here today and are called the Fort Mohave Indian Tribe. They have opened the "AVI Hotel and Casino", a 25,000 square foot non - stop Las Vegas style casino, and the Arizona location of Spirit Mountain Casino. The tribe is now in the process of developing additional casinos, housing and business developments, which will be a welcome addition to the tri - state area.
A River Info Website
Copyright 1998-99 River Info™
All rights reserved
Site terms of use