Colorado River News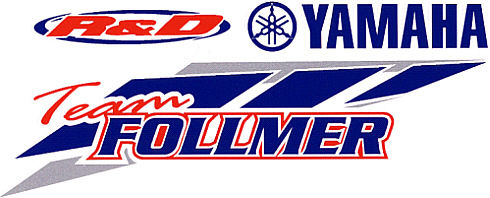 Season Opener at BlueWater Resort & Casino
FOUNTAIN VALLEY, CA (January 18, 2005) -- Everclear Promotions and RPM's Ross Wallach are holding their season opening round of Personal Water Craft closed course and endurance races at the Blue Water Resort & Casino on February 19th & 20th. Saturday's full day racing line up is a non-points warm up for the season opening Closed Course and Endurance World Finals Qualifiers that will be contested on Sunday.
Endurance racer Mike Follmer and his R&D Factory YAMAHA Team FOLLMER will be joining other endurance racers from California, Arizona and Nevada to race in the 40 minute sprint races each day. Follmer, who is a YAMAHA MOTOR CORPORATION factory backed rider will be competing on a YAMAHA – GP1300R three cylinder, 2-stroke, fuel injected personal water craft (PWC) that has been race prepped by Bill Chapin of R&D and extensively modified with secondary sponsor, R&D Performance Products, aftermarket components that transform the normally fast YAMAHA into a well handling, faster, and even more reliable racing craft.
Mike Follmer grew up in Southern California in a motor racing family that includes his uncle, George Follmer, an Auto Racing Hall of Fame inductee. Since discovering the sport of PWC racing 12 years ago, Mike has become a specialist in the sports longer, more grueling form, endurance racing. Riding as a YAMAHA MOTOR CORPORATION factory backed racer, Mike has won numerous regional and national championship titles. "All of the endurance racers have raced at Blue Water Resort & Casino before, with Ross Wallach (SCSC) (RPM) as well as several other places on the Colorado River said Follmer from his Fountain Valley, California race shop, we have been very fortunate to become part of the APBA and now see the joint effort of two great APBA promoters, RPM and Everclear coming together to make this race happen in one of our favorite spots to race."
"Blue Water Resort & Casino has become a favorite racing stop for most of the PWC endurance racers and all of them are really looking forward to returning here and participating in an event in front of the great crowds and national television," said Follmer. The entire event will be broadcast nationally on the Outdoor Channel's Speedzone program, and is expected to draw a very large audience.